Comes with 5 standard grates sizes

Safely sort your buds into shake, popcorn, small, medium, and large buds

Can be used as a quality control station

Production (single operator): >1lb / <1 minute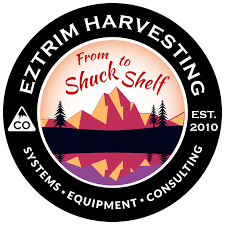 Founded in spring of 2011 and located in Broomfield, CO. EZ Trim specializes in selling trimmers for fiber cement, engineered wood, and vinyl siding. They offer a variety of trimmers to meet their customers' every need. EZ Trims products are known to be cost-effective and durable.
If you are interested in trimmers or anything else EZ Trim has to offer please contact us. Here at Elite Metal Tools we strive to have the best customer service and have low prices.