Comes with 5 standard grates sizes

Safely sort your buds into shake, popcorn, small, medium, and large buds

Can be used as a quality control station

Production (single operator): >1lb / <1 minute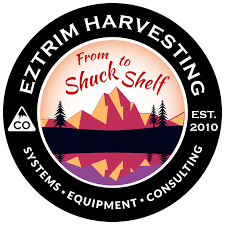 EZ Trim was founded in 2009 in Denver Colorado.  EZ Trim produces an array of equipment designed for the latter stages of the cultivation process to satisfy your needs. If you are in the market for a trimmer, debudder, or sorting system, EZ Trim has you covered.